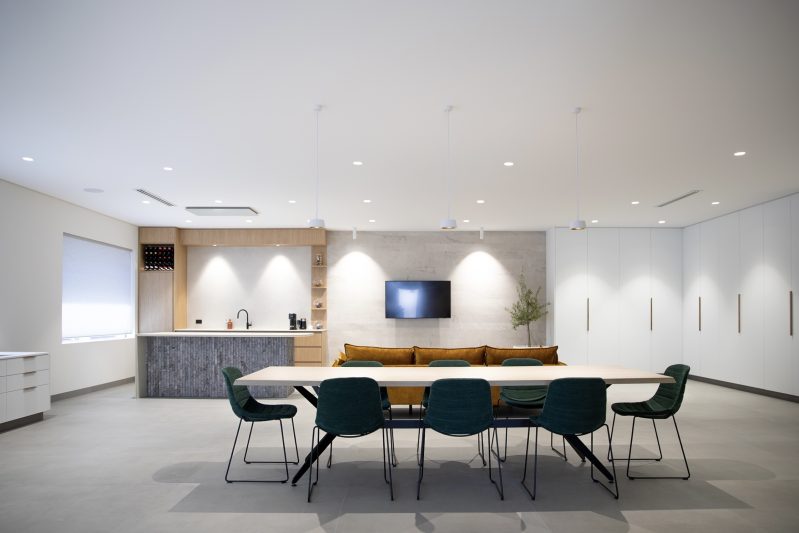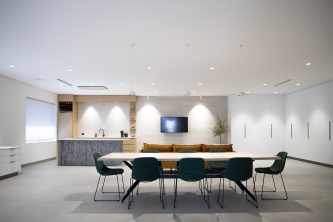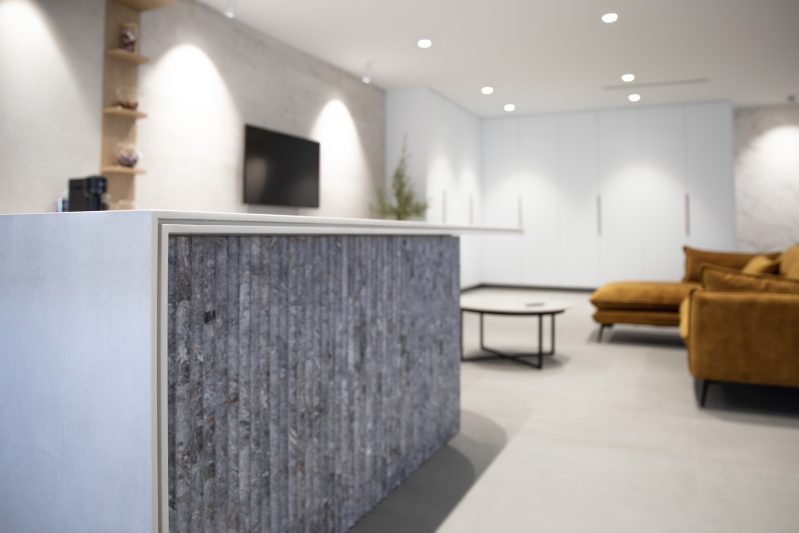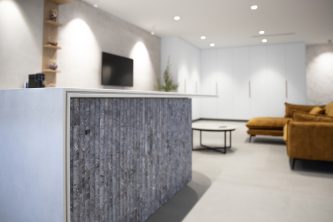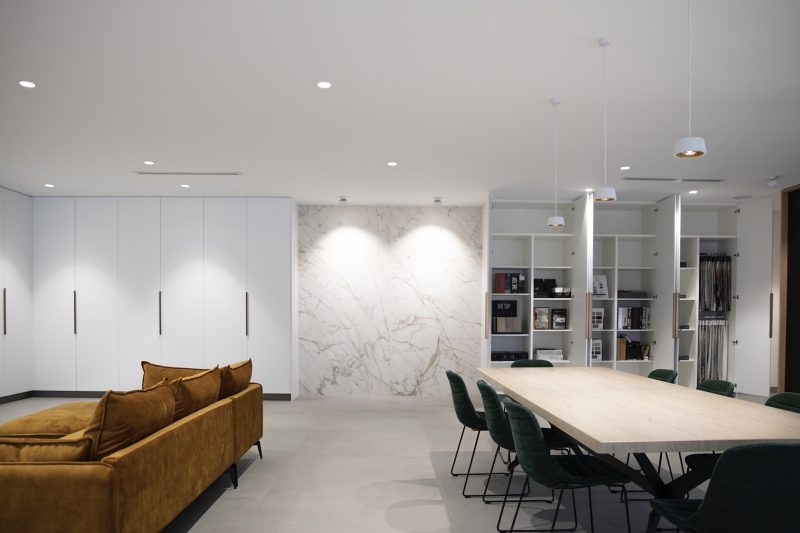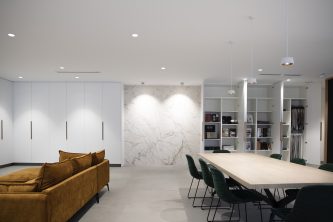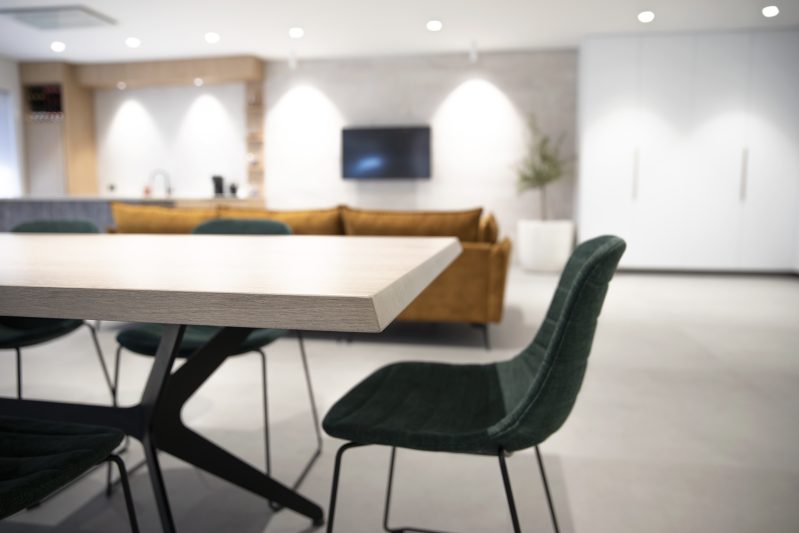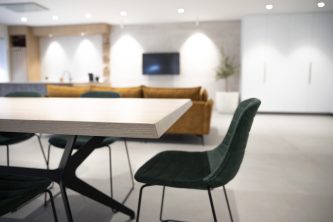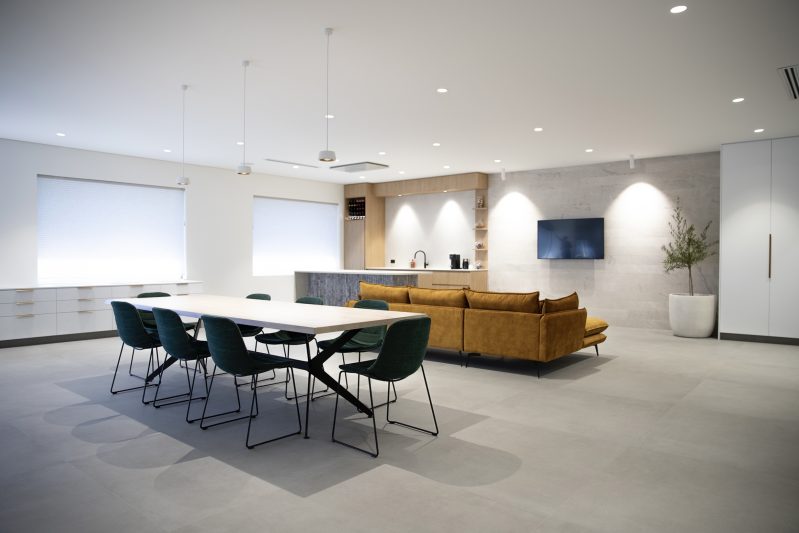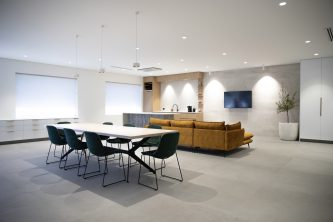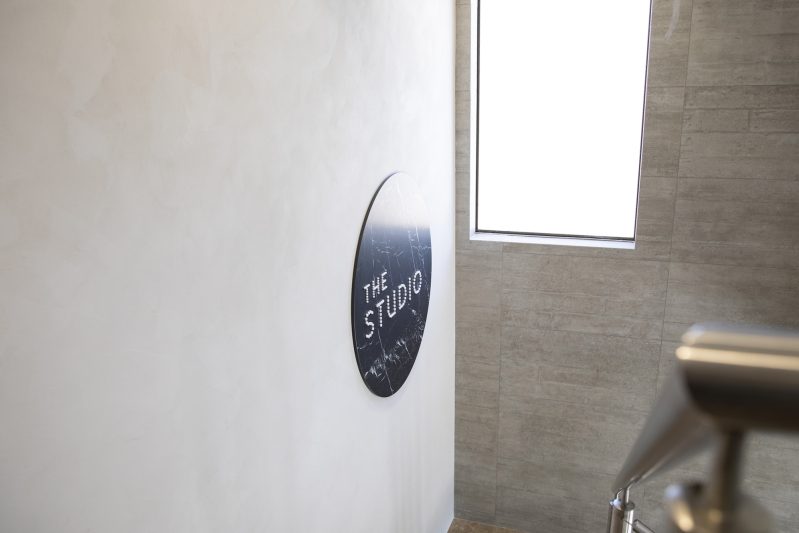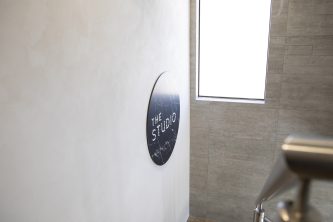 Odin Tiles + Coverings welcomes you to THE STUDIO.
This recently completed selection centre, located on the first floor at our Balcatta headquarters, is an intimate space created specifically for our designers, architects and builders to utilise for their client meetings.
Fashioned with our passion for everything building and design, this relaxed area provides easy access to a wide range of building materials. From benchtop samples to plumbing fixtures to fabrics, THE STUDIO has an extensive assortment of products to help identify schemes and complete your specifications. For convenience, this space is also connected to our expansive tile showroom to make your tile selections a simple and integral part of the selection process.
THE STUDIO is an extension of our brand and delivers our vision of intimate client selections. Building or renovating a residential or commercial project we believe is a significant and detailed process. With this in mind, THE STUDIO was created to make the selection process relaxed and importantly fulfilling for designers and clients alike. In addition, there are numerous Odin Group innovations showcased at THE STUDIO. From the GRANDE TABLE porcelain workstation to our GRANDE COOKING system in the fully functional kitchen, this space contains some of the construction industries latest building materials and concepts. THE STUDIO is complete with its own restrooms and the kitchen is importantly stocked with tea, coffee and other essentials.
All reservations are made (free of charge) through our online booking portal below. This ensures a private and professional experience with your clients, with the space being exclusive to you throughout the duration of your meeting. Our team is excited to launch this new space and we look forward to seeing you here soon.